Your Local Home Buying Experts
One of the most important investments you can make is owning a home. Choose a team with the right tools, communication, and experience to find the perfect home for you.

Homeownership is a significant achievement, but the process of purchasing a home can be complicated and overwhelming.

It can be difficult to decide where to begin, what questions to ask, or when to hire the right people to assist you.

Our local home-buyer experts will guide you through the entire buying process and help you find and close on the right home for you.
At the Red Tree Real Estate Team, we are committed to providing a 5-star experience for our Buyer clients.
We have helped 100's of families successfully buy property in Maine and New Hampshire.
"Brandon was kind, flexible, and responsive. We were first time home buyers with hard hours to work with. Yet, he happily booked showings with our needs in mind. He was very knowledgeable and worked through several houses until we found the one we now own. He's awesome."
- H Koltko
Home buying as easy as 1, 2, 3!
Find the right home with Red Tree Real Estate Team today!
01
Already Found The Perfect Home?
Tell us the houses you would like to see, and we will schedule the showings and send you more details about the property.
02
Be Prepared
This real estate market moves fast. If you are serious about buying property it is best to be pre-approved with a local lender.
03
Learn What To Do Next
Have questions or need guidance on the process? We can help! Reach out to us today by phone or text.
We are with you, every step of the way.
At the Red Tree Real Estate Team, buying and selling property is our passion. We promise, to help you fully understand the buying process and to answer all your questions. To provide you with the information you need to make the best decisions possible. To connect you with amazing business partners such as lenders, inspectors, closing agents, and more. To stay in constant communication keeping everyone informed and on track so that you can close on your new property.
Download our Buyer Guide to learn more about the real estate process.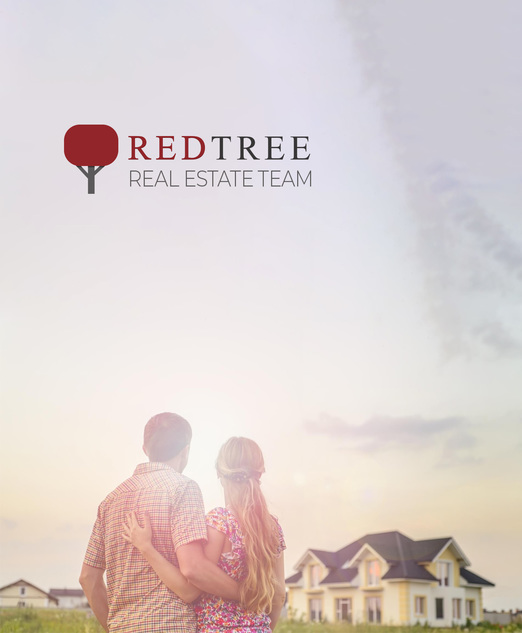 The Ultimate 1st Time
Home Buyers Guide
Have a home to sell first?
See what your home could sell for right now with our online valuation tool.
Learn More About Our Local Communities
Finding the perfect place to call home in beautiful Maine and New Hampshire can be overwhelming given the number of towns and cities. Our community guides can help by providing you with specific information about different markets, lifestyles, and demographics in each area.